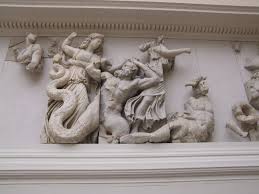 Agrios (Αγριος) was one of the Gigantes sent to fight the Olympians during the Giant War. Agrios. Supposedly Agrios and Thoon were created to replace The Moirai (The Fates).
Gaia (Mother) & Tartaros (Father)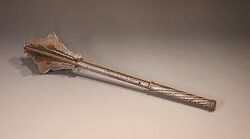 Gigantomachia
Edit
During the Gigantomachia Klôthô, Lakhesis and Atropos emerged to beat Agrios and Thoon to death with bronze maces.
The emergence of the Moirai is noteworthy because in general they do not interfere with matters. Other than their uncharacteristic interference with the Storm Giant Typhon, their fight in the Gigantomachia was the only other time they left their loom.