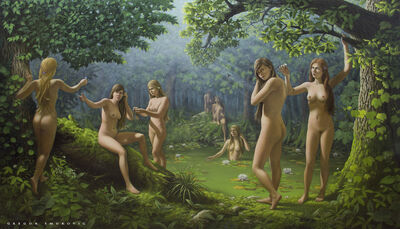 Balanis is one of the Hamadryades (a group of Dryad nymphs  in the forest near Oxylosis).  Balanis is the Hamadryad of acorn-bearing trees such as the holm and prickly-cupped oaks in the forest near Oxylos.
Parents
Hamadryas (mother) & Oxylos (father)
Siblings
Write the second section of your page here.
Ad blocker interference detected!
Wikia is a free-to-use site that makes money from advertising. We have a modified experience for viewers using ad blockers

Wikia is not accessible if you've made further modifications. Remove the custom ad blocker rule(s) and the page will load as expected.