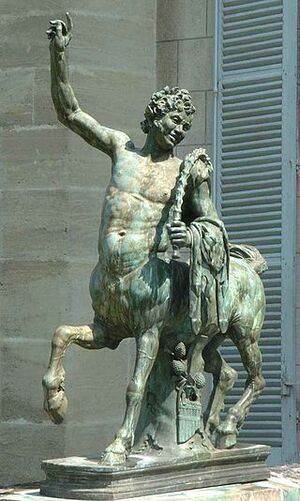 A Kentauroi (Centaurs) is a being with the front parts of a man and the hind parts of a horse. The most famous of the Centaurs is Chiron (Kheiron). There are several different tribes of Centaurs including Kyprioi Kentauroi, Lamoi Kentauroi, Peloponnesioi Kentauroi, Thessalioi Kentauroi and the Marine version Ikhthyokentauroi.
Gallery
Ad blocker interference detected!
Wikia is a free-to-use site that makes money from advertising. We have a modified experience for viewers using ad blockers

Wikia is not accessible if you've made further modifications. Remove the custom ad blocker rule(s) and the page will load as expected.