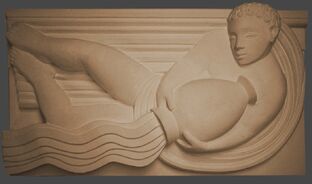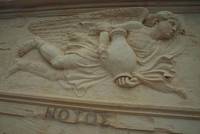 Notos or Notus (Gr: Νοτος) was the god of the south wind and summer. He was a member of the Anemoi along with Boreas, Euros, and Zephyros. He is the son of Eos, the Titaness of dawn, and Astraios, the Titan of stars and planets.
Parents
Eos (Mother) & Astraios (Father)
Siblings
Euros (Brother)
Boreas (Brother)
Zephyros (Brother)
Apeliotes (Brother)
Lips (Brother)
Kaikias (Brother)
Skeiron (Brother)
Myths
Notos was thought to bring the storms of early autumn and late summer. He was the god who people feared as the crop destroyer.
Trivia
He is known as Auster in Roman Mythology.
Gallery
Ad blocker interference detected!
Wikia is a free-to-use site that makes money from advertising. We have a modified experience for viewers using ad blockers

Wikia is not accessible if you've made further modifications. Remove the custom ad blocker rule(s) and the page will load as expected.