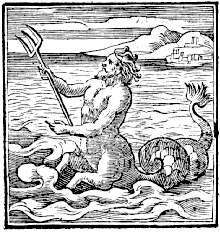 Proteus (Πρωτευς) is an old sea god. He had the job of the herdsman of Poseidon's seals.
Parents
Poseidon (father) & Unknown Mother
Spouse & Lovers
Children
Powers
He can foretell the future.
He can shapeshift.
Myths
Proteus was wanted by many people. He would never lie either. He told people that if they wanted him to tell them the future, they would have to hang on to him in any form he took.
Ad blocker interference detected!
Wikia is a free-to-use site that makes money from advertising. We have a modified experience for viewers using ad blockers

Wikia is not accessible if you've made further modifications. Remove the custom ad blocker rule(s) and the page will load as expected.