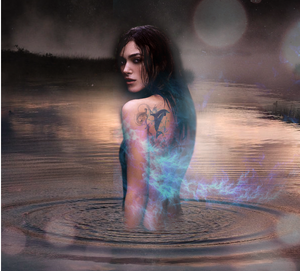 In Greek mythology, Thronia (Θρονια) was described as the  Naiad nymph of the spring, well or fountains and daughter of river Nestos.
Thronia was loved by the sea god, Poseidon, and bore him a son, Abderos. The town of Abdera in Bistonia, Thrake, was founded by her son Abderos.
Parents
Spouse & Lovers
Poseidon (Lover)
Chidren
Abderos
Ad blocker interference detected!
Wikia is a free-to-use site that makes money from advertising. We have a modified experience for viewers using ad blockers

Wikia is not accessible if you've made further modifications. Remove the custom ad blocker rule(s) and the page will load as expected.